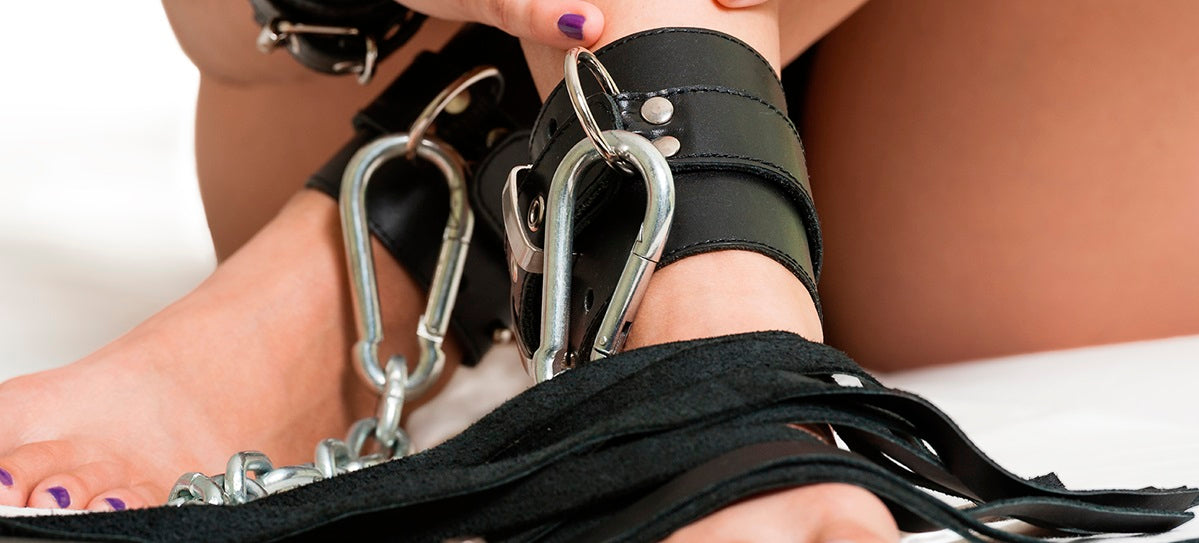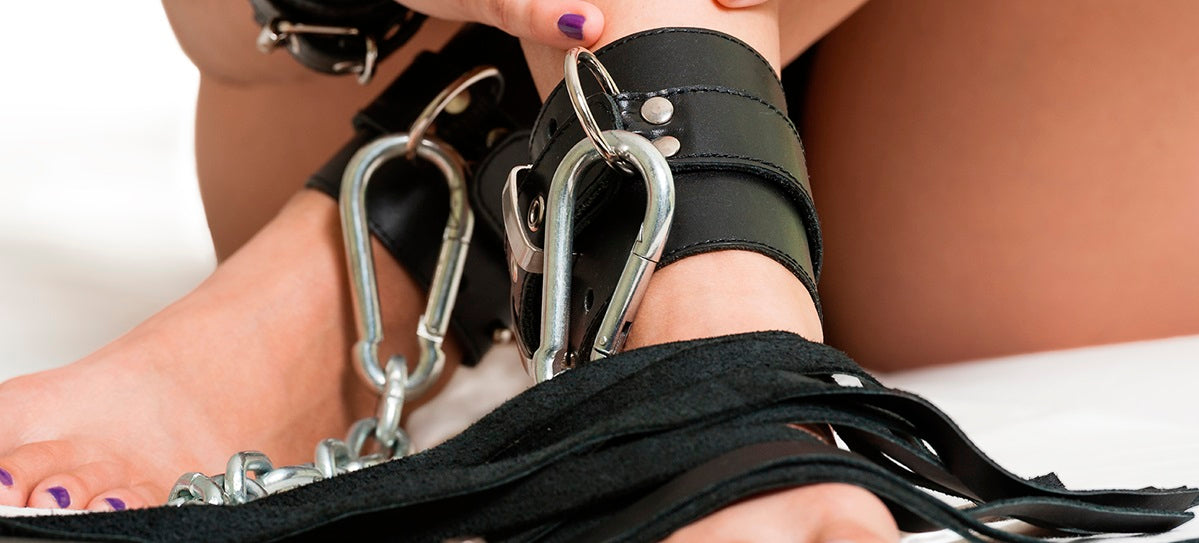 Shop bondage & BDSM toys
Buy the best adult bondage toys, bdsm toys and bondage gear online in Australia. Make bondage fun exciting with our fantastic range of bondage toys, bondage restraints, bondage gags, whips, paddles, masks and more. We offer fast, discreet shipping directly to your door. 
Try the Fetish Fantasy Series, it's a collection of adult bondage products from Pipedream, one of the worlds largest adult sex toys manufacturers. Enjoy limited positions and explore your deepest fantasies with the incredible Fetish Fantasy Series Bondage Swing.
Wrist & Ankle Restraints – Use cuffs, ropes, tape and ties to keep your subject's hands and feet out of securely bound and out of the way. Cuffs are great for ease of use but rope, tape and ties offer the most versatility and allow for more innovative ways for usage.
Spreader Bars – These bars are used to keep arms and legs spread apart and restrained for better immobilization and access. Use spreader bars to keep your sub in place, in a certain position or prevent them from being unable to walk.
Bedroom Bondage Toys – These are great, high-quality bondage toys including beginner packages and kits. Everyone should have one of these in the bedroom! The most basic kit should include bed restraints for tying down of hands and feet, whip, mask and cuffs or ties.
Collars & Leashes - Keep your bedroom pet in line with a collar and leash for sex play, or even a public collar for every day wear. 
Blindfolds - By removing sight from the equation, you heighten your physical experience and take it to the next level. Sex Toys Erotica only stock blindfolds that are of a high-quality and designed will last through years of erotic fun in the bedroom. 
Hoods and Muzzles - Remove some or all sight, restrict air or just create an erotic look with our large range and variety of hoods and muzzles. Some hoods have mouth access to enable for oral play while other hoods give a total black-out experience. Muzzles and hoods are great for individuals experimenting with breath play. 
Suspension Equipment – Swings and Slings create a more intense experience by taking your partner off the floor!
Whips, Paddles, Crops – Eroticism at it's best! This is a must in a bondage lover's dungeon; a whip, paddle or crop takes play that step further. It's up to you and your partner as to how hard or soft to play.